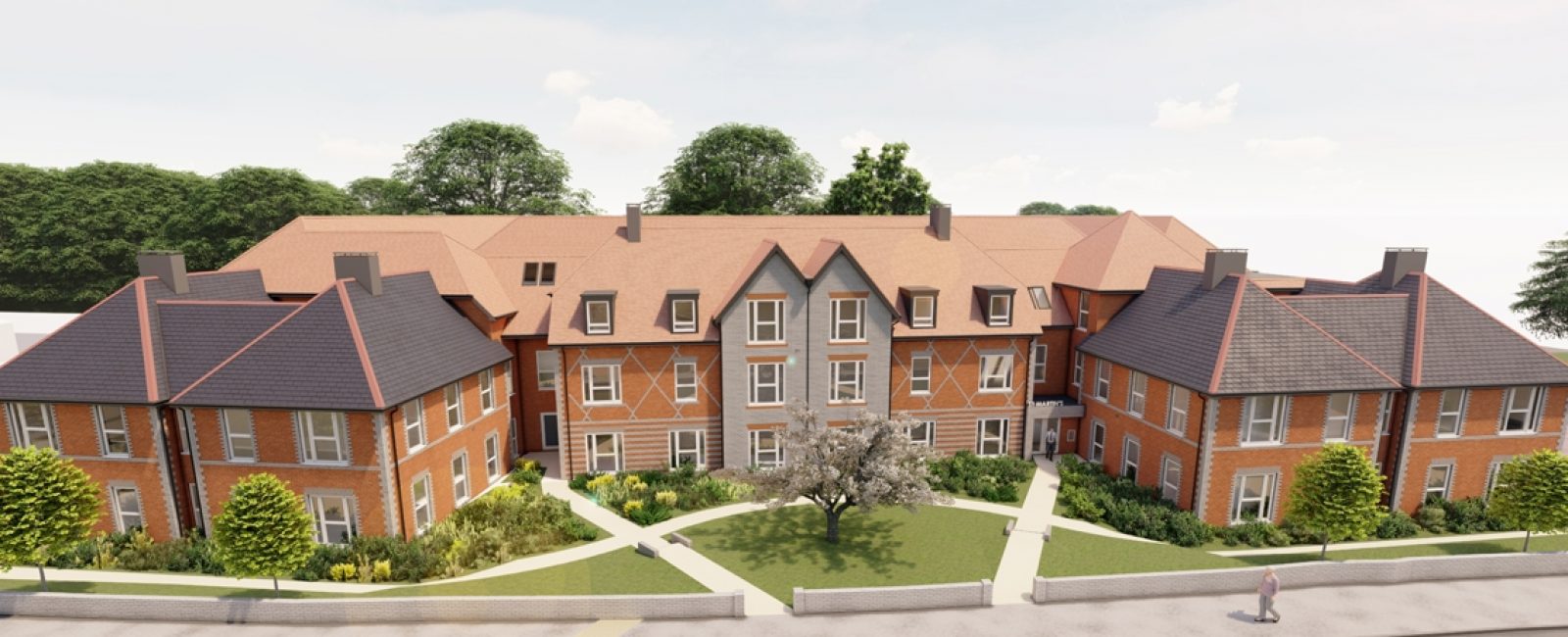 St. Martin's Extra Care Scheme
We're building a new independent living development on the site of the former St. Martin's House in Gillingham. You can read the latest press release about this here.
It will provide 55 one and two-bedroom apartments for rent with communal facilities developed for people who need additional support as they get older while living in a supportive and beautiful environment. Residents will have access to on-site care, activities and prepared meals which they can choose to join in with when it suits them. They will also have access to a private garden, and beyond to the wilder land which runs along the mill stream behind the site.
Located close to Gillingham High Street, it's close to local shops and other amenities which makes it an ideal location to support residents who want to live independently.
The building will incorporate reused architectural elements saved from the former St. Martin's House, and will be built using some modern construction materials built off-site to ensure that homes are more cost-effective to run and more friendly to the environment and to the local wildlife on the site which we'll be continuing to support. We're working with a local nature group to work out how we can collaborate to preserve the enjoyment of the land and benefit local people, as well as preserve and enhance local plants, trees and wildlife.
We're hoping to allow wider access to the wilder land behind the site, while disturbing as little as possible in order to sustain the local ecosystem.
Watch this video to see a mock-up of what the site will look like when it is completed.
We're also committed to funding local improvements in the area.
We're grateful to be in a position to support the following local projects which will all benefit the town:
Riversmeet - £51,497.60
Towards the Riversmeet sports and community leisure facility in Gillingham
Gillingham Cemetery - £45,025.75
Towards the cost of additional cemetery provision
Information Outdoor Space - £16,500
Towards an outdoor garden of remembrance on Cemetery Road, Gillingham
Libraries - £13,860
Towards library facilities within Gillingham.