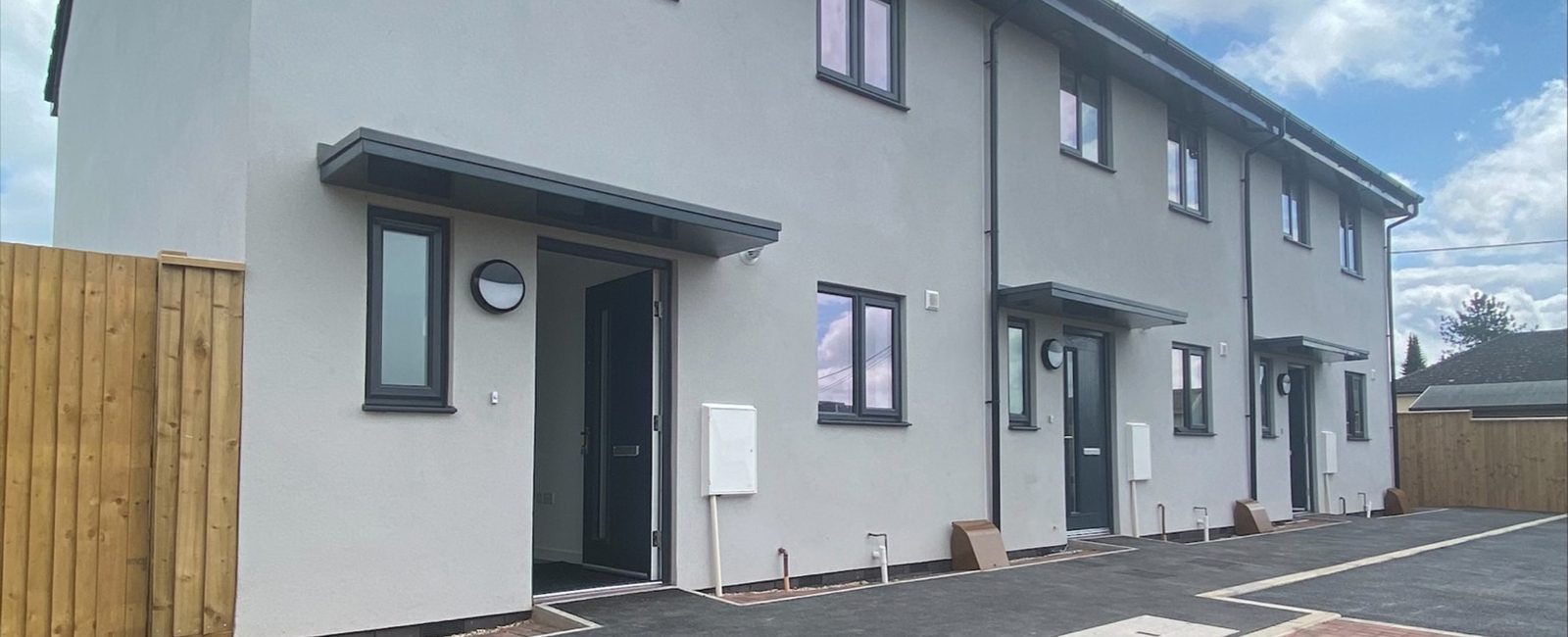 Barton Gardens
We've completed our first modular development, in partnership with Rollalong and Fisher & Dean Construction Ltd, at Barton Gardens, Sherborne. The three homes are located behind existing properties in Barton Gardens, and have transformed an unattractive garage site into a striking terrace, complete with landscaping and a parking court.
Sherborne is a historic market town in North Dorset, and is situated on the River Yeo on the edge of the Blackmore Vale, approximately six miles east of Yeovil. According to Rightmove, properties in Sherborne had an overall average price of £452,367 in 2021-22, making purchasing their own home unaffordable for many people; this prohibitive market makes shared ownership an excellent option to get on the property ladder. In parallel, the monthly rent for a 3 bed house is at least £1,000 per month in Sherborne, again making it unaffordable for many people; our two new rented homes are let at a social rent in keeping with Magna's ethos, and enables people to rent within their existing area.
The homes comprise of the following mix:
1 x 3-bedroom home for shared ownership.
2 x 3-bedroom homes for rent.
These new homes form part of our Phase 1 programme of 46 modular homes. 15 homes are currently under construction at McCreery Road in Sherborne; 8 homes at Bull Bridge Mead, Halstock; and 4 homes at Eddison Avenue, Dorchester. A further 2 homes have recently been completed at Woodland Way, Chickerell.
Take a look at this video, which shows the installation of the homes: