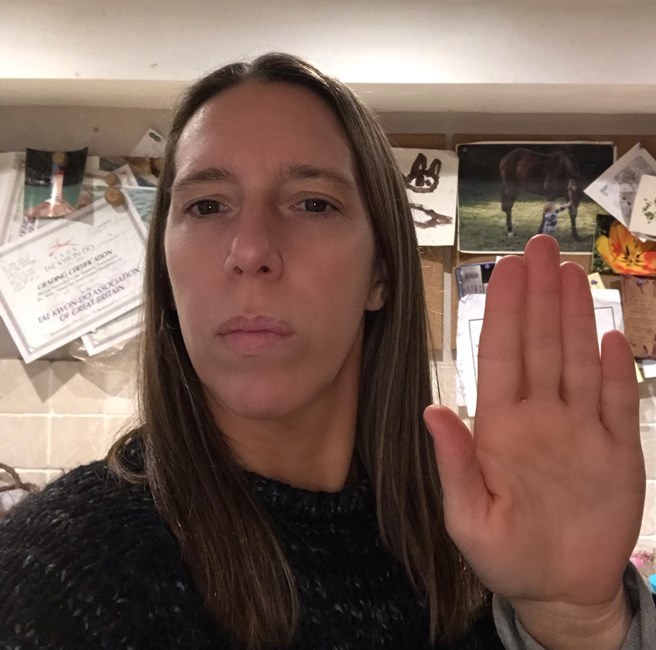 This week we are sharing some fantastic stories from successful women across Magna as we proudly support International Women's Day. Stephanie Lloyd-Foxe, Project Manager within our asset management team, shares her story.
"International women's day is an opportunity to celebrate female achievement and to reflect on the progress made on gender equality. Undeniably, huge strides have been made to ensure equal opportunities and rights to women, with most changes occurring in the last 100 years. The right for all British women to vote was only granted in 1928 and as recently as the 1970's women were refused mortgages in their own right without the security of a male guarantor. Equal pay still makes headlines today.
"Historically many professions were only open to men, and many more even when available were viewed as male-only, including law, accountancy and construction, and whilst it is fantastic to see so many women occupying roles in these professions, a significant number will have faced difficulties and discrimination in their chosen careers simply on the basis of gender. I know I did.
"When I started my career, which began with Kier over 20 years ago I was one of only two women on my course, and the only woman in the South West division working on site. Whilst at times daunting this did have some advantages, I do recall working on the construction of a Waitrose supermarket in Okehampton, and as the site was being set up the portable toilets arrived and were labelled by the guys on site as 'gents' and 'lady'. It was a joke, which I took in good humour, and I was pleased not to be sharing toilet facilities with 40 men, but some jokes were a lot less funny.
Now it's becoming more usual to see women in construction, occupying a range of different roles, which is encouraging, but women are still hugely underrepresented. As a profession, it's exciting, challenging, and rewarding. You get to work on a range of different projects and the work I do in asset management at Magna, from ensuring people are safe in their homes, to delivering a range of fantastic refurbishments and projects, has a positive impact on people's lives.
"As Adrienne Rich once stated, "The most important thing one woman can do for another is expand her sense of actual possibilities" and to that end, I have been keen to encourage young people, particularly girls, to consider a career in construction. I have delivered careers talks to a range of children explaining the various job roles and opportunities that exist and I am a careers advisor for a local school.
"As well as encouraging more women into technical roles, I would also like to see the imbalance in roles considered more widely across the sector. I have been a National Housing Maintenance Forum (NHMF) committee member since 2013, and am currently the only female committee member. In January, following a lengthy selection process involving two rounds of presentations, I was delighted to have been appointed as chair of the strategic board. The first, but hopefully not the last woman to take up this position.
"One of my aims for the NHMF is to increase diversity, and by taking up this senior role, I hope to encourage more women working in asset management to become involved and hopefully inspire more women to consider a career in construction.
"In the words of Serena Williams, "Every woman's success should be an inspiration to another. We're strongest when we cheer each other on" and I for one won't stop cheering."
Find out more about International Women's Day here: International Women's Day 2021
Want to join #TeamMagna? View our vacancies here: Careers | Magna
#InternationalWomensDay #IWD2021 #choosetochallenge #TeamMagna