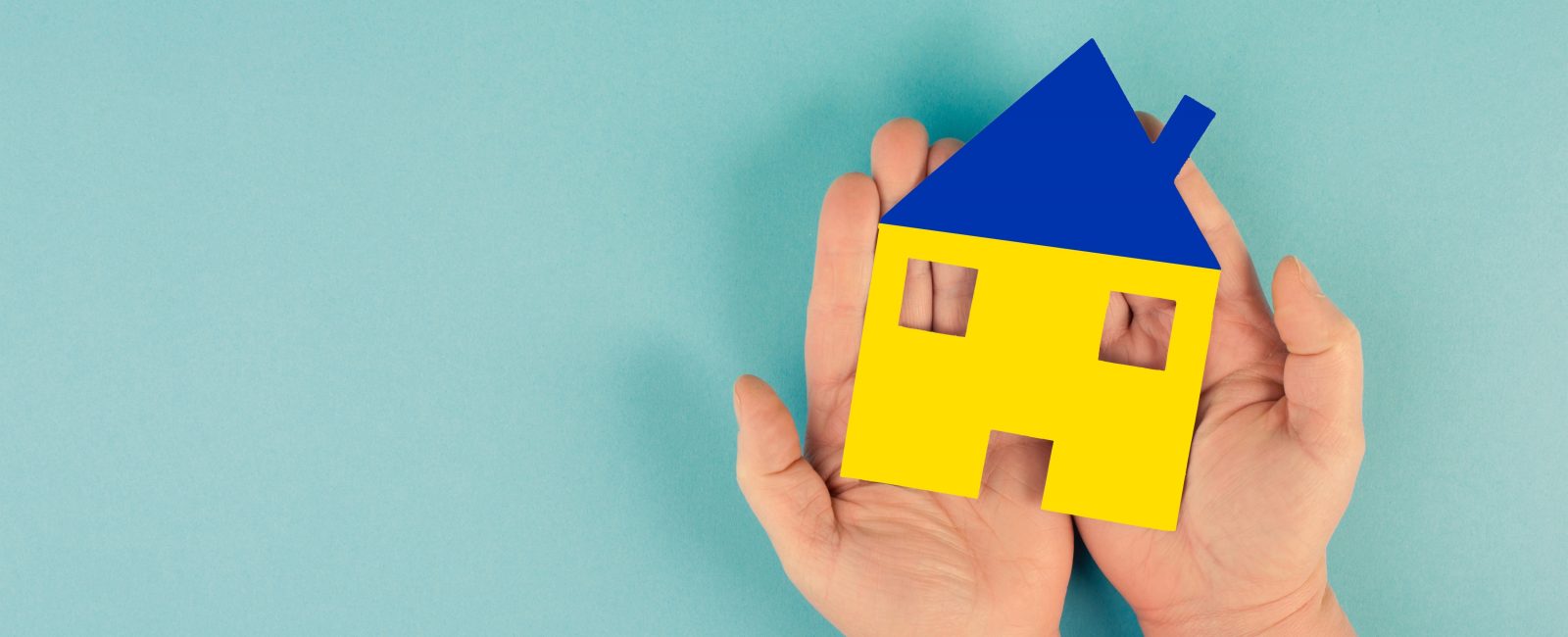 Homes for Ukraine
We understand that some of our customers would like to offer their spare rooms to provide accommodation for Ukrainian refugees and we are supportive of this.
The Disasters Emergency Committee predicts that 18 million people will be affected by the escalating conflict in Ukraine, with 4 million people expected to flee their homes as the war continues.
We know that some of our customers are looking for ways to offer help – here's what you need to do if you're planning to be a Homes for Ukraine host.
The Government's Homes for Ukraine  Scheme supports people to offer a spare room, or separate self-contained accommodation, to Ukrainian refugee(s) for at least 6 months.
What are the options for hosting those seeking resettlement?
The most current information can be accessed through the Government's 'Homes for Ukraine' information page and can be viewed here. There is also a set of FAQs that may answer some of the questions you have, which can be viewed here. We encourage you to consider this information carefully before deciding.
You should also register your interest in becoming a sponsor here as part of the resettlement scheme, and we will confirm that you have done this before agreeing for you to host.
I'd like to consider opening my home up as part of the Ukraine refugee settlement programme.  Am I able to do this?
We want to make sure that this is as easy as possible for you to do this if you wish. If you plan to take in refugees, we ask that you let us know by filling in the form below.
What else should I consider?
You should not request payment or charge any individuals you host as part of this scheme.
We ask you to consider some things before you make this decision as part of your tenancy conditions and expect you to have covered the following points.
The size of your home. There are strict guidelines on how many people can live within our properties to ensure that these are not considered 'overcrowded', which is set out in housing law. You can find this information in your tenancy agreement.
Other specific arrangements relevant to your home.  There may be other arrangements around how your home was let to you, which could be related to age, or if you receive care or support services. You would have been advised of this when you moved into your home, but if not, please get in touch to check.
Insurance arrangements. It is worth checking whether any insurance policies on your home or contents could be affected by hosting.
Hosting Ukrainian Refugees Request Form