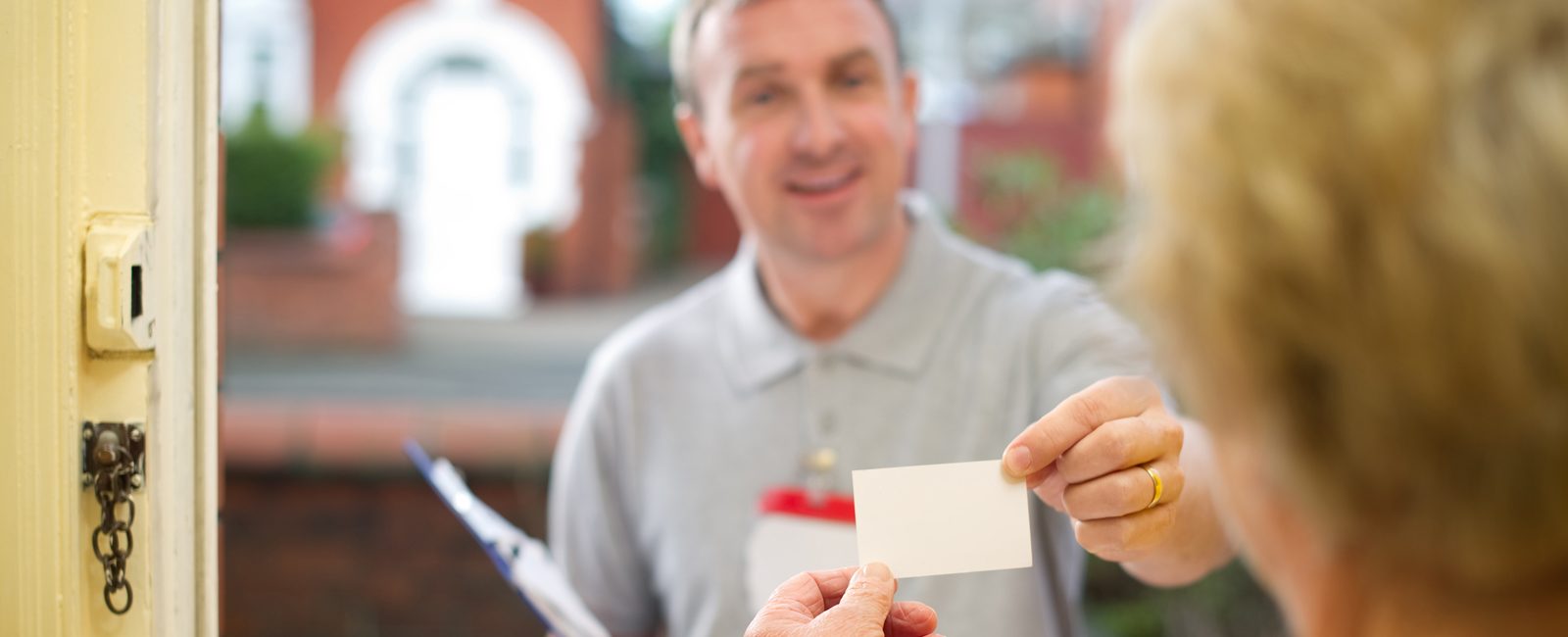 Access and customer care
Introduction
Our purpose at Magna is to help people meet their housing needs. We are committed to taking customers seriously. This involves providing and delivering a high standard of service and customer care in all areas of our work.
Our most important group of customers is our residents. These include tenants, licencees, shared owners, and leaseholders. Reference to "customers" in this leaflet should be taken to mean all residents.
Customer care involves putting customers first and respecting their rights, needs and views. Our service standards are central to our approach to access and customer care. These lay down the standards you can expect from us.
Reception areas
We will ensure that:
Our reception areas are non smoking, clean, tidy, welcoming and comfortable with seating and water available on request
Access is provided, wherever possible, to customers with prams, pushchairs, wheelchairs and mobility needs
Private interviewing rooms are available, where possible, to discuss confidential matters
There is sufficient space for notice boards and information leaflets
Translation services are available and we aim to have a member of staff trained in sign language
Hearing loops are available at our main offices
Toys are available for children's use
Reception areas are inspected regularly to ensure that they are kept clean and tidy and free from health and safety hazards and that information is up to date.
Accessibility of offices and to staff
Our main offices are open, and office appointments are available, between 8.30am and 5.00pm Monday to Thursday and between 8.30am and 4.30pm on Friday.
We will let customers know when our offices are going to be closed through Opendoor and our website. A member of staff will be available to answer queries.
You should not have to wait longer than 10 minutes before being seen by a member of staff.
We aim to make an appointment to see an individual officer within two working days.
Contacting us by phone
Our offices provide a telephone service between 8.30am and 5.00pm Monday to Thursday and between 8.30am and4.30pm on Friday.
We have freephone telephone numbers that can be used.
We aim to answer telephone calls in person as quickly as possible.
Answer machines operate at evenings, weekends and bank holidays to give clear information on emergency repairs and telephone numbers.
Outside of office hours, emergency repair calls are taken by Medvivo Careline (MCL) and dealt with appropriately.
We will respond to voice mail messages left within 1 working day or give an alternative number if the caller wishes to speak with a member of staff.
The person answering the telephone will use a standard greeting stating their name and company or part of the organisation the customer has come through to.
Where a member of staff is absent a colleague will check their voicemail and respond within one working day.
If a member of staff is away from their desk, they will record a message stating when they will return.
Contacting us by letter and email
We aim to respond to letters and emails within 5 working days of receipt.
Where your letter or email requires further investigation we will aim to send you a holding reply stating when we expect to fully reply.
Our letters will be on official headed paper and signed by a named employee, giving a direct dial telephone number and email address.
Our letters and emails will be clear, concise and professional using plain English.
If you request a form or literature this will be sent out within 5 working days in a format that meets your needs, where this is known.
If the wrong member of staff receives a letter, they will send it to the right person and let the customer know who that person is.
Home visits
We will carry out home visits to customers when requested.
If we are unable to keep to an appointment, we will contact you.
If you are not at home when we visit you, we will leave a calling card.
All staff carry and will show official identity badges.
Provision of information
We will provide you with a wide range of written information. This includes:
Tenancy/Licence agreement: you will receive a written agreement setting out your rights and obligations and our rights and obligations. The details of these agreements will also be explained to you when you move into your new home
Rent and service charge information: We will write to you about any changes to your rent and service charges. We will also provide regular rent statements
Tenant handbook: Our tenant handbook is available online at www.magna.org.uk. The handbook explains your rights and responsibilities and has been written to help you live in and look after your home. It includes information on reporting repairs
Property information: We will provide relevant information on the location of such things as water meter, gas meter, electricity meter, fuse box, water stop cock etc. Also information on the use of the central heating system, night storage heaters etc
Magazine: We will provide you with a copy of our Opendoor magazine four times a year. Opendoor updates you on our activities and provides important information such as essential telephone numbers and addresses.
Annual report: We will produce a report for residents in accordance with the regulatory framework
Other information: Information on various areas of our work is available in leaflet form. We will provide you with other information when requested. We may charge for some information
Website: Information about us is available on our website www.magna.org.uk
Annual Conferences: We aim to hold an annual residents' and stakeholder conference.
We aim to make the written information we send to you easy to read and understand. We try to avoid the use of jargon, use clear and concise language, good layout and design, and readable type faces and print sizes.
Individual needs
Our approach to customers is guided by the needs of the individual customer. This includes providing audio disc versions of our magazine and customer publications, large print versions of documents, language translations, as well as personal visits by experienced officers sensitive to a range of special needs.
We collect relevant information on our customers and service users so that we can understand their needs and communicate in an appropriate way when they tell us.
We welcome suggestions on how we can improve our communication, both with individual customers and in general.
Privacy and confidentiality
Interviews and conversations with you about personal and confidential matters will be carried out, where available, in private interview rooms.
All written correspondence, notes and conversations about customers on personal matters will be kept confidential.
However, we may disclose information to other organisations associated with our work in order to help us provide our services as a landlord, developer and employer. We will normally seek the customer's consent before we do this, but in some situations we may disclose information without consent, for example to comply with the law, to assist in civil or criminal enquiries, in connection with court proceedings or where it is necessary to protect customers' vital interests.
We have security arrangements, which are continuously reviewed, to prevent unauthorised access to computer and paper records.
We comply with the Data Protection Act 1998 and we have a Data Protection Policy.
Right to personal information Under the Data Protection Act 1998, you have the right of access to personal information which we hold on you and your tenancy.
We will provide available information requested within 40 days of receiving the request and relevant fee. If the information is not available, we will inform the customer in writing within 10 days of receiving the request.
We may make a charge of £10 for providing this information.
If you do not agree with the information held about you, you can ask for this information to be corrected or deleted.
Usually, we will agree to do this. But if we don't, we will make a note of your views and give you a statement saying why we disagree. If you are still unhappy with this, you can use our complaints procedure.
There is some information not available to you. This includes:
Personal information relating to a third party, which cannot be released without that person's permission
Information which is likely to prejudice the prevention or detection of crime or the apprehension or prosecution of offenders
Information which could cause serious harm to your physical or mental health.
Involvement
We are committed to tenant involvement and participation. We do this in a number of ways, including:
Focus groups: Residents meet at focus groups, which are open to all residents to attend. You can place items for discussion on the agendas of these meetings and receive help from staff in presenting these items.
Tenants' and residents' associations: We recognise that residents' and tenants' associations are an important way of involving and consulting with customers in the management of their homes. We will help residents to promote, set up and run such associations
Training: We offer a wide range of training opportunities to staff, resident representatives and board members.
For residents involved in any of the above, we cover all reasonable expenses.
For more information about how you can get involved, refer to the 'resident involvement' section.
Consultation
We will consult with customers about any policies which have a direct impact on them.
The method of consultation will depend on the number of customers affected. Consultation methods include:
Tenant panels or working groups
Meetings
Home visits
Customer satisfaction surveys
Other surveys, including a sample telephone survey to gauge satisfaction with repairs
Questionnaires
Focus groups
Tenants' conferences
Opendoor and other written material.
We assess the impact of consultation, review the effectiveness of the methods used and feed back the results to customers in an appropriate way.
Complaints and compensation
We always aim to give you the best service possible but sometimes things go wrong.
If you have a complaint we will:
Try to put things right and apologise if we have made a mistake
Tell you about our formal complaints procedure if you are still not happy, and support you in making a formal complaint
Pay compensation in line with our compensation policy. Treating everyone fairly
We will ensure that our services are accessible to everyone.
We will work within our equality and diversity policy.
We take allegations about racial and other types of harassment and discrimination seriously and have robust procedures in place.
We will treat all customers with patience, respect, consideration and courtesy.
Our employees
Each of our employees is required to behave within Magna's Code of Conduct.
We will ensure that our employees have the appropriate skills and knowledge to perform their jobs effectively.
Our employees will be dressed professionally.
Our trades staff, community caretakers and sheltered housing employees will wear uniforms.
Our employees will carry and display proof of identity at all times.
We expect all contractors and others working on Magna's behalf to:
Respect our residents, their homes, property and life choices
Adhere to our customer service standards and attend such relevant training courses as we make available to them
Behave in accordance with the law and our code of conduct, and equality and diversity policies and procedures
Be appropriately dressed
Carry and display proof of identity at all times.
Monitoring
We will monitor these standards by:
Recording and reviewing complaints and compliments
Carrying out mystery shopping
Reviewing published performance information
Regularly asking you whether we are meeting these standards. This may be through surveys or other ways of asking for customer views
Reviewing our procedures every two years.