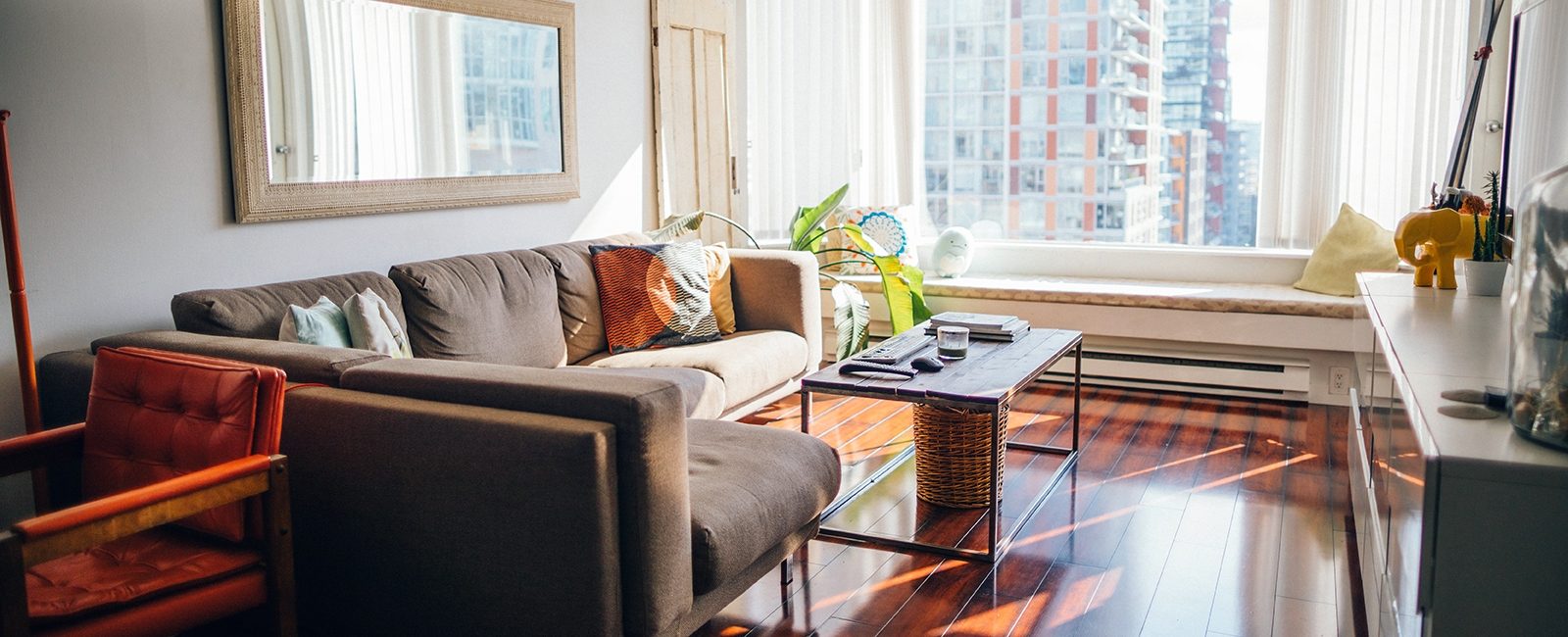 Assured shorthold tenancies
This is a guide to understanding what assured shorthold tenancies (often called fixed term tenancies) are and your main rights as an assured shorthold Magna tenant. Starter tenancy residents click here.
What are assured shorthold tenancies?
As an assured shorthold tenant you may rent your home from us until we give you notice to leave.

There are detailed clauses in your tenancy agreement which set out your rights and exactly what you can and cannot do, as well as what we can and cannot do. These clauses are important.

If you need any further help you can contact your housing officer, a solicitor, the Citizens Advice Bureau or another advice service.
Your right to a written tenancy agreement
Before you move into your home you will sign a tenancy agreement. This is the contract between you and us, telling you:

Our full name and address
That we are registered with the Homes and Communities Agency
That you have a shorthold tenancy
That you have the right to live in your home until a given date providing it is your only or your main home
Your rights and responsibilities
Our rights and responsibilities
Your rent and any other charges that you must pay and how these will be reviewed
Once you have signed your tenancy agreement, any changes to it can only be made with your agreement. This does not apply to changes to your rent and service charges, which can be made following an agreed period of notice from us.
Your right to stay in your home
You have the right to stay in your home for the duration of your tenancy agreement, as long as you keep to the conditions. Your tenancy will normally last at least six months. If you using your home as your only or main home, you will no longer be a shorthold tenant and we have the right to apply to a court to evict you.

We can only take possession of your home under certain circumstances. The reasons are defined in the Housing Acts of 1988 and 1996. These are the circumstances in which we might seek possession of your home:

We intend to demolish, rebuild or improve your home or part of your home and we cannot do this unless you move out. In this case, we would offer you suitable alternative accommodation
You have not paid your rent or service charges or you have persistently delayed payment of your rent or service charges
You have broken or failed to fulfil any of the conditions of your tenancy
You have, or a person living with you or visiting you, has behaved in a way causing or likely to cause serious or persistent nuisance or annoyance to other people
You have, or a person living with you or visiting you, has been convicted of using the property or allowing it to be used for immoral or illegal purposes, or of an arrestable offence committed in or in the locality of your home
You have, or anyone living with you, has caused damage to, or failed to look after, your home or the communal parts of the building in which you live
You have, or anyone living with you, has ill-treated any furniture provided by us
A tenant has died leaving other members of the family in occupation and the property is then under-occupied. In this case, we would offer you suitable alternative accommodation.
We need your home for someone who requires its special amenities or services and you do not. In this case, we would offer you suitable alternative accommodation.
The tenant has died and the person claiming to succeed to the tenancy is not entitled to succession and there is no other qualifying successor
When you applied for the tenancy you knowingly made a false statement
Where there are joint tenants living as a married couple or a couple living together as husband and wife, and one partner leaves because of violence or threats of violence by the other towards them or a member of the family, and the court is satisfied that the partner who has left is not likely to return
Your home was let as a service tenancy and you are no longer in that employment
When we have served two months' notice, provided the tenancy runs for at least six months altogether.

We will make every effort to help you stay in your home, and will only apply for an eviction order as a last resort when there is no reasonable alternative.

Your right to live peacefully in your home

You have the right to live peacefully and quietly in your home. We have policies and procedures for dealing with neighbour nuisance and anti-social behaviour.
Your right to be treated fairly
We recognise that certain groups and individuals are discriminated against within society. We believe such discrimination is wrong. We aim to ensure that no person or group of people receiving our services will be treated less favourably than any other person or group of people because of their gender (including gender reassignment), sexual orientation, marital or civil partnership status, race, colour, ethnic or national origin, nationality, religion or belief, political beliefs, disability, age, class, unrelated criminal offences or any other condition not justified in law or relevant to our work. We have an Equality and Diversity policy.
Rents and service charges
In general, our rents are lower than those charged in the private sector in your local area. For more information about how we set our rents, see Money Matters.

We will not increase your rent more than once a year, unless by mutual agreement. You will receive at least four weeks' notice before any changes are made to your rent.
Your right to advice on alternative accommodation
When your shorthold tenancy comes to an end, provided that you have not broken your tenancy conditions, we will give you advice and information to help you to find somewhere else to live.
Your right to know about your service charge
You may pay a service charge in addition to your rent. These service charges are to cover the cost of services such as:
Communal heating
Cleaning
Support services in sheltered housing
Gardening
Caretaking
We will give you at least four weeks' notice before we change your service charge.

As an assured shorthold tenant you are entitled to have the following information from us:

A summary of our policies for setting rents and service charges.
A summary of service charge costs for the last year
The standard of service you can expect.
Your right to repairs and maintenance
We will keep your home in good order and ensure that it is safe and fit to live in. We will maintain the structure of the building and keep the plumbing, heating and electrical systems in proper working order. Please refer to your tenancy agreement for details on what repairs we are responsible for and those you must do.

For more information on repairs please see repairs and maintenance.

Your right to be consulted about maintenance and improvements
We have a programme for improving our properties. These improvements cover things such as new roofs, installation of double glazing and external re-decoration etc. If we intend to improve your home, we will ask for your views.
Your right to be consulted
You will be consulted if we are considering any of the following:

Changes in the management and maintenance of your home, such as the contracting out of these services
Improvements or major repairs to your home or near to your home
Demolishing your home
Transferring your tenancy to another landlord

We will also consult you in a reasonable way about the services that you receive and the standards of those services.
Your right to be given opportunities to get involved and influence services
You have the right to be involved in our work and have some influence over the services you receive. We involve you by:


Consulting you and your representatives about major changes to policies, procedures and service delivery
Encouraging and helping the development of residents' organisations and working with them

Involving tenants in the design of new homes
Your right to complain to us
If you have a complaint about the way you have been treated or about the service that you have received, you should let us know. We have a formal complaints procedure.
Schedule 1 Part I of the Housing Act 1996
If you enter into your tenancy agreement in breach of the provisions of Schedule 1 Part I of the Housing Act 1996, your rights under the tenancy agreement may be at risk. This may apply to you if you are related to a member of our staff or a Board member and you did not tell us.