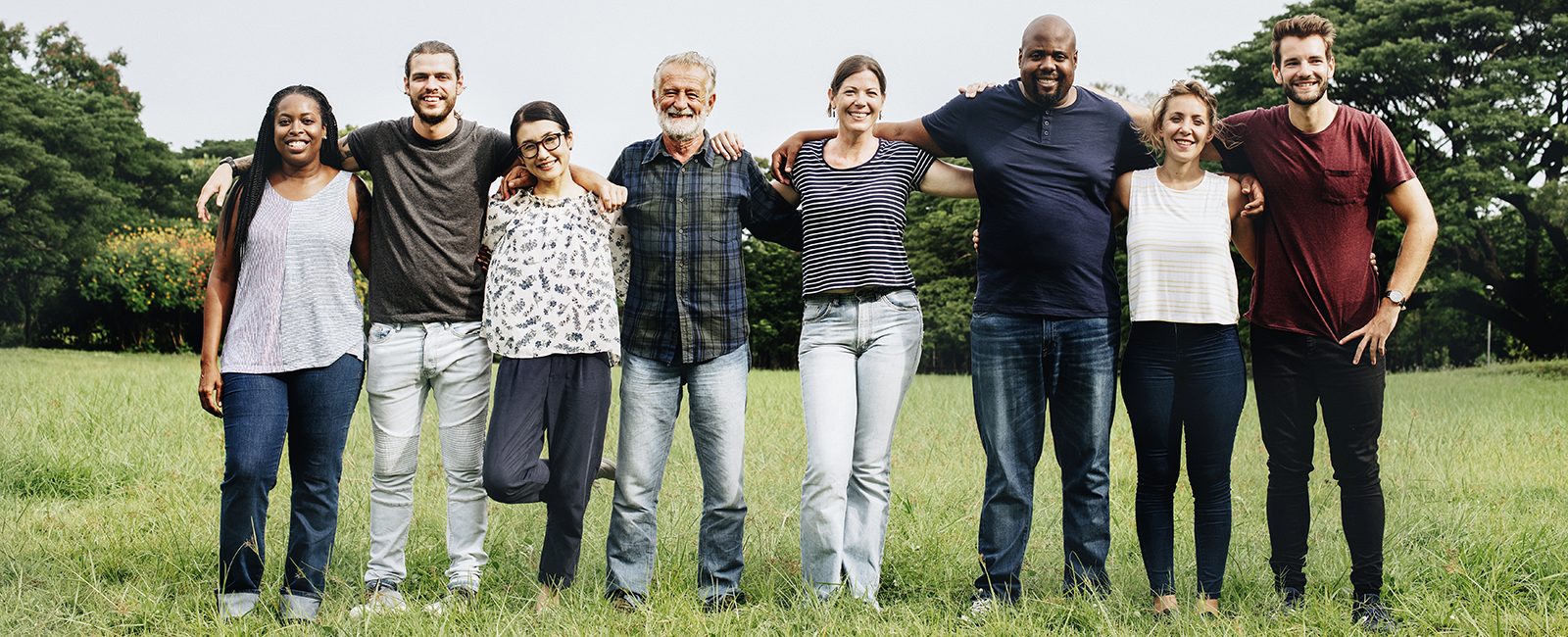 Community development fund
Introduction to the community development fund
We're keen to support our customers and develop our local communities via funding, donations or sponsorship for a variety of local events, projects, customer groups, organisations, charities and services.
This funding is designed to benefit our communities either directly or indirectly and support the wider communities where they live.
This support for our customers and communities will align with our corporate priorities and our values and ethics, and will also be used to raise our brand awareness. You can find our more about this here: https://strategy.magna.org.uk/
This policy does not apply to personal donations, fundraising or sponsorship by colleagues or to our support of charitable activity that not dependent on our funds or resources.
Our approach
We will consider supporting activities and causes that:
align with our brand values - you can see these here: https://strategy.magna.org.uk/...
involve local not-for-profit organisations, charities, groups, schools or communities
have the potential to benefit our customers and/or their communities in areas where we have homes
align to our vision, mission and strategic priorities - you can see these here: https://strategy.magna.org.uk/...
Examples of causes which we will consider supporting include local schools, playgroups, play areas, youth activities, events, competitions, community services (such as advice services, homelessness services, adult learning projects and services and activities for older people), community events (such as local fairs, carnivals and fetes), community facilities (such as community centres or village halls), welfare activities such as food banks or initiatives developed by other local partners which we can contribute to.
We will also consider new ideas and initiatives which have been proposed by our customers to enhance their local community.
Any support we provide must also:
further one or more of our strategic priorities
be in line with our wider vision and ambitions for our customers and communities and
provide an opportunity to promote our involvement.
We may also work with other funding partners on projects that will bring additional social value to our customers and communities.
We will support activities and causes that have the potential to benefit our residents and/or the communities in which they live and where there is evidence local support and commitment to the activity.
Support will generally be in the form of a financial contribution, but may also take the form of materials, services, equipment or time.
We reserve the right to decline to support any cause that, in our opinion, is incompatible with our purpose, strategic priorities, values, objectives, status or ethos. We will not support causes that are not relevant for our customers or communities, or commercial organisations or areas where funding has already been secured.
We will prioritise applications from individuals, groups and organisations we have not previously funded to ensure that we can have the maximum impact in our communities.
We will consult with other departments if funding has been requested for initiatives that may require ongoing support and maintenance, such as planting schemes or new buildings.
Funding criteria
For a project to be considered for funding it must meet at least two of the following criteria:
Benefit a number of our customers;
Improve our customers' local community;
Raise our profile by working in partnership with our partners in the area;
Not be included in any other corporate budget;
Funds may also be awarded to local partner charities or agencies, providing that the services they provide also benefit our customers or their children and align with our values and priorities.
Making an application

Applications for support can be made by a resident or a group of residents, a member of staff or external non-profit making organisations by completing the community development application form.
Completed application forms should be returned to the Customer and Community Involvement Officer.
For financial support requested over £2000, a one to one meeting will be needed to confirm and verify the cause and information, as well as other relevant documentation.
Applications will be considered on a monthly basis with any money paid into a bank account within two weeks of any decision.
We may decide to support a specific cause proactively without any application process. This is at our discretion.
We also have the right to refuse any application we think is inappropriate or incompatible with our purpose.
We will report any fraudulent applications to the relevant authorities.
Implementation
Our Customer & Community Involvement Officer will act as the key contact from the start of the application process until completion. This includes working with our communication team for any publicity carried out for promotion and public relations.
They will also liaise with other teams as necessary.
Financial reporting
Our Customer & Community Involvement Officer will also keep a record of applications to help monitor spend against the budget and to inform an annual report and to meet financial requirements.
Publicity
All support provided will be used for PR purposes to celebrate and raise awareness of the activities we are supporting, unless there are specific or personal reasons why this would be inappropriate.
There will be regular updates on social media, our website, in Opendoor and other media to show how our support is making a difference to local communities and customers.
We will also regularly promote the scheme and invite applications from customers through our usual communication channels.
An annual report of the activities and benefits will be completed and shared with the board and wider community.
Application form for community development funding