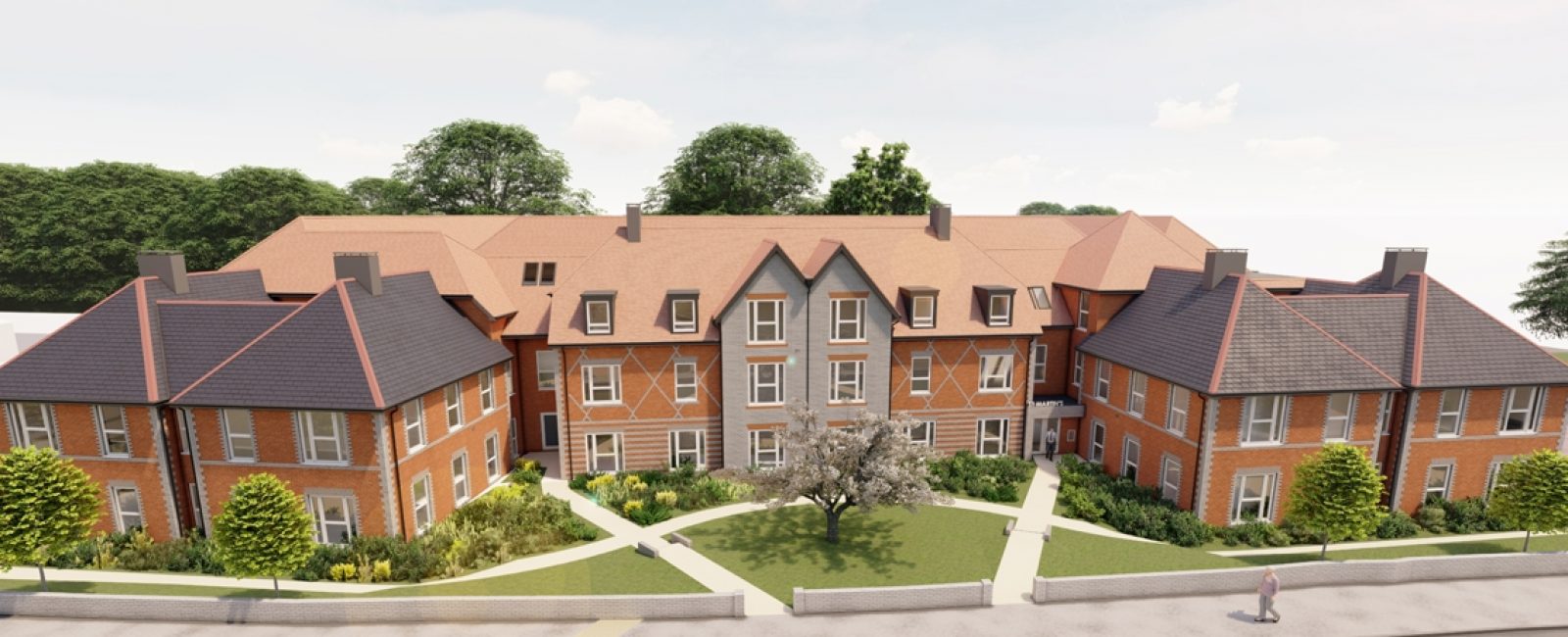 St. Martin's Extra Care Scheme
We're building a new independent living development on the site of the former St. Martin's House in Gillingham.
Located close to Gillingham High Street, it's close to local shops and other amenities which makes it an ideal location to support residents who want to live independently. It's also surrounded by lots of lovely local services such as the Gillingham Museum, the Town Meadow, and the Gillingham Youth and Community Centre where groups and activities are held every week.
It will provide 55 one and two-bedroom apartments for rent with communal facilities developed for people who need additional support as they get older while living in a supportive and beautiful environment.

Each apartment will include:
An open plan kitchen and living room
A non-slip shower room with a walk-in shower
Storage and cupboard space with built-in wardrobes
An alarm system and video door entry
There will also be a range of communal facilities available to residents, including:
A wellbeing room
Main lounge and dining room, with a cooked midday meal
An activity room and quiet lounge
Mobility vehicle storage
A staff office with staff on-site 24 hours per day
Laundry and refuse rooms
Guest suite
An assisted bathroom
Private gardens and a nature trail
Activities run by our friendly staff
All of these apartments will be fully accessible with lifts throughout the building, and there will be on-site parking with charging points for electric vehicles. Family and friends are welcome at any time, and can access our guest suite if overnight accommodation is required.
The building will incorporate reused architectural elements saved from the former St. Martin's House, and will be built using some modern construction materials built off-site to ensure that homes are more cost-effective to run and more friendly to the environment and to the local wildlife on the site which we'll be continuing to support. We're working with a local nature group to work out how we can collaborate to preserve the enjoyment of the land and benefit local people, as well as preserve and enhance local plants, trees and wildlife.
We're hoping to allow wider access to the wilder land behind the site, while disturbing as little as possible in order to sustain the local ecosystem.
We're also committed to funding local improvements in the area. We're grateful to be in a position to support the following local projects which will all benefit the town:
Riversmeet - £51,497.60 towards the Riversmeet sports and community leisure facility in Gillingham.
Gillingham Cemetery - £45,025.75 towards the cost of additional cemetery provision.
Information Outdoor Space - £16,500 towards an outdoor garden of remembrance on Cemetery Road, Gillingham.
Libraries - £13,860 towards library facilities within Gillingham.

To keep up to date with the latest news on this development, follow the scheme's Facebook page here.
Interested in living here? Complete our enquiry form below.