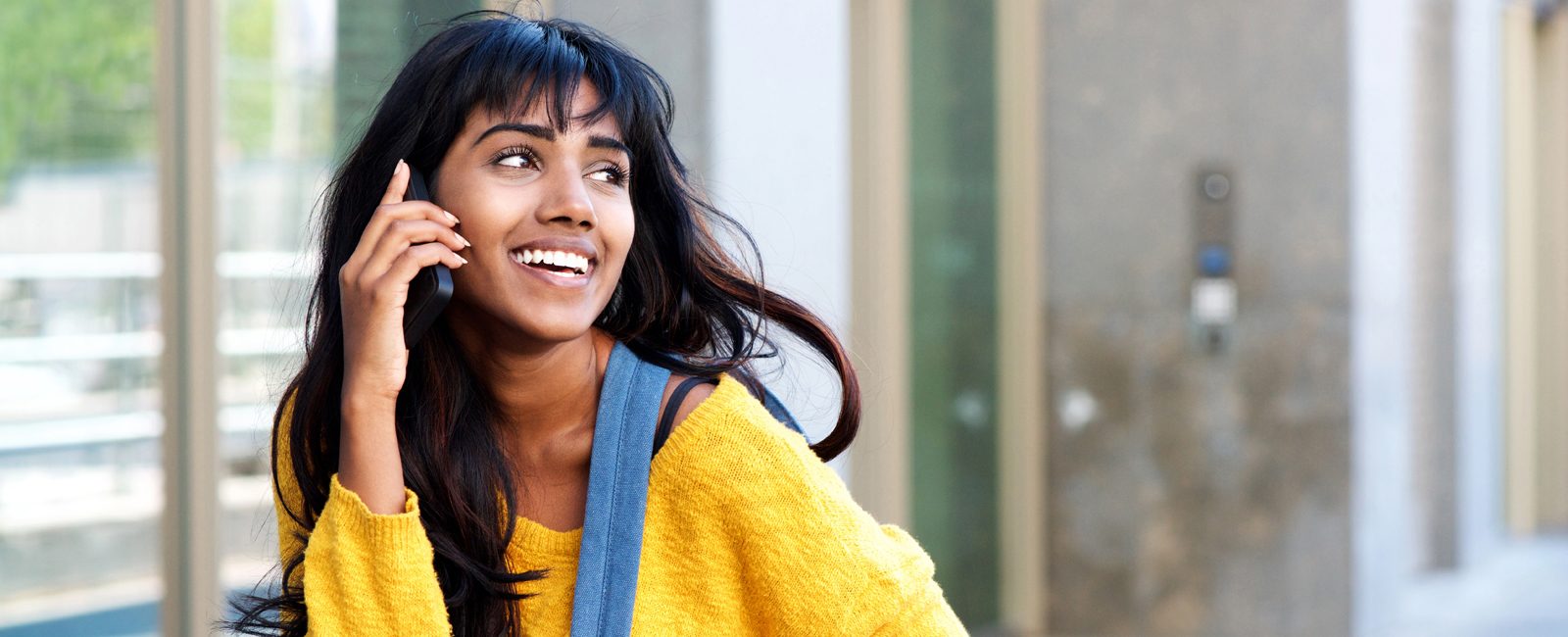 Got a question?
Below you will find some answers to our most commonly asked questions. If you can't find the answer you're looking for, please contact our HR team between 8.30am and 4.30pm Monday to Friday on 01305 216039 or by email
How will I know if you have received my application?
You can see the status of your application in our recruitment system. You can save it in draft but it's important to ensure that you submit it by the closing date.
How soon can I expect to hear the outcome of my application?
Once the closing date for the vacancy has passed, your application is given to the recruiting manager for shortlisting. Once this has occurred, we will be in touch by email with those successfully shortlisted for interview.

If you do not hear from us within two weeks of the closing date of the vacancy then regrettably your application has been unsuccessful on this occasion.
When will references be taken up?
We usually take up references following a verbal acceptance of the position; however we reserve the right to take up references prior to interview stage. If you do not want us to contact your referees prior to interview please make sure you say so on your application form.
I'm having problems with the recruitment system, who can I contact?
You should contact the Human Resources team on 01305 216039 or by email.
Please make a note of any error messages that you receive and tell us when you contact us.
I'm interested in several jobs you have advertised, can I fill in one application form for the various jobs?
Each of our jobs has a unique job profile which our recruiting managers use to short list applications. We recommend that you complete a different application, tailored for each position you are applying for, to increase your chance of being shortlisted.
Do you keep a list of people interested in employment with Magna?
We do not hold speculative applications but you can register your interest in future vacancies here. We will email you if a relevant vacancy is advertised within 12 months. After 12 months your details will be removed from our register. You can also set up job alerts in our recruitment system to ensure that you don't miss future opportunities.
Can I just send my CV instead of completing an application form?
Our managers shortlist by comparing the relevant job profile to the information that you give us on the application form. In order to do this and in accordance with our equal opportunities policy, you have to complete an application form and for this reason we do not accept CV's.
Can I make special arrangements for attending interviews?
Our interview dates are set in advance and shown on our job adverts. If you are selected and would like to discuss any special arrangements for interview with us, please contact a member of human resources on 01305 216039 and we will do our best to help you. When setting interview times, we do try to consider those who have distances to travel but we are unable to reimburse any travelling expenses.
Will I have to disclose a criminal record?
We require candidates to give details of any convictions, cautions, reprimands or final warnings that are not "protected" as defined by the Rehabilitation of Offenders Act 1974 (Exceptions) Order 1975 (as amended in 2013) by SI 2013 1198 and amended by Section 139 of the Legal Aid, Sentencing and Punishment of Offenders Act 2013 in 2014. Some posts require a Disclosure Barring Service (DBS) check which will be taken up on offer of employment. Applicants who are subject to a DBS check should only disclosure current or previous offences relating to the level of DBS check required.
Please refer to the table below as a reference:
Failure to disclose such convictions could result in dismissal or an offer of employment being withdrawn.
If you would like to discuss this with a member of the human resources team, please contact us on 01305 216039.

Type of criminal record
Information searched
Basic
Standard DBS
Enhanced DBS
Enhanced DBS (incl. barred list check)
Unspent convictions
Yes
Yes
Yes
Yes
Spent convictions
No
Yes
Yes
Yes
Cautions, Warnings, Reprimands
No
Yes
Yes
Yes
Other relevant police info
No
No
Yes
Yes
Children's or Adult's barred list
Still got a question?