Christine Turner
Chair of the board
Christine has over 35 years' experience in social housing in various roles including as a senior executive, a board member and as a regulator.
She is currently chair for Rosebery Housing Association, based in Epsom, and will continue in this role whilst also working as chair for Magna.
Christine is particularly interested in the provision of housing to meet a wide range of needs and which support social regeneration. She has championed customer involvement and standards of service delivery. Her expertise also encompasses development and low cost home ownership.
Suzanne Rastrick
Board member
Suzanne qualified as an Occupational Therapist from Oxford. She began her career in the acute hospital sector, moving to practice in community services where she gained her first general management role.
Suzanne was the first Allied Health Professional (AHP) to hold a substantive Director of Nursing post in both providing and commissioning organisations. She became the Chief Executive of a Primary Care Trust, where a particular highlight was having leadership responsibility for delivering health resilience and health 'blue light' services during the Olympic sailing events held in Dorset in 2012. She subsequently gained authorisation for a large Clinical Commissioning Group, before moving to her current post with NHS England.
She was appointed as Chief Allied Health Professions Officer for England in September 2014.
Her vision to utilise crowdsourcing in the development of the strategy AHPs into Action (NHS England, 2017) has been recognised as ground breaking in policy development.
Since her mid-twenties Suzanne has held non-executive portfolios outside of the NHS, including audit committee chair roles, predominantly in the housing and charitable sector. She was awarded an OBE in the 2019 Queen's Birthday Honours.

Alistair Auty
Board member
Alistair has over 20 years' multi-disciplined experience in strategic management, business and relationship development and executive leadership. Graduating with a degree in business administration, he spent the first 10 years of his career in the telecoms industry working for both US & Swedish operators. Since then Alistair has worked in the UK and international property sector with extensive experience in property management.
Alistair is passionate about affordable housing and was a non-executive director and chair of Wokingham Housing Limited (WHL), an affordable and market housing provider in Wokingham, Berkshire. During his tenure, WHL developed and delivered one quarter of all affordable houses within the Borough.
Alistair served as an elected Councillor with Wokingham Borough Council between 2007 and 2019.

Selina White
Chief Executive
Selina is responsible for the smooth running of Magna Housing.
Selina was previously group finance director at Knightstone Housing Association.
Selina spent the first 20 years of her career in accountancy and finance director roles before moving through various senior finance roles with Orbit (also a housing association) and BNP Paribas (a bank).
In September 2020, the Board appointed Selina as a member of the Board.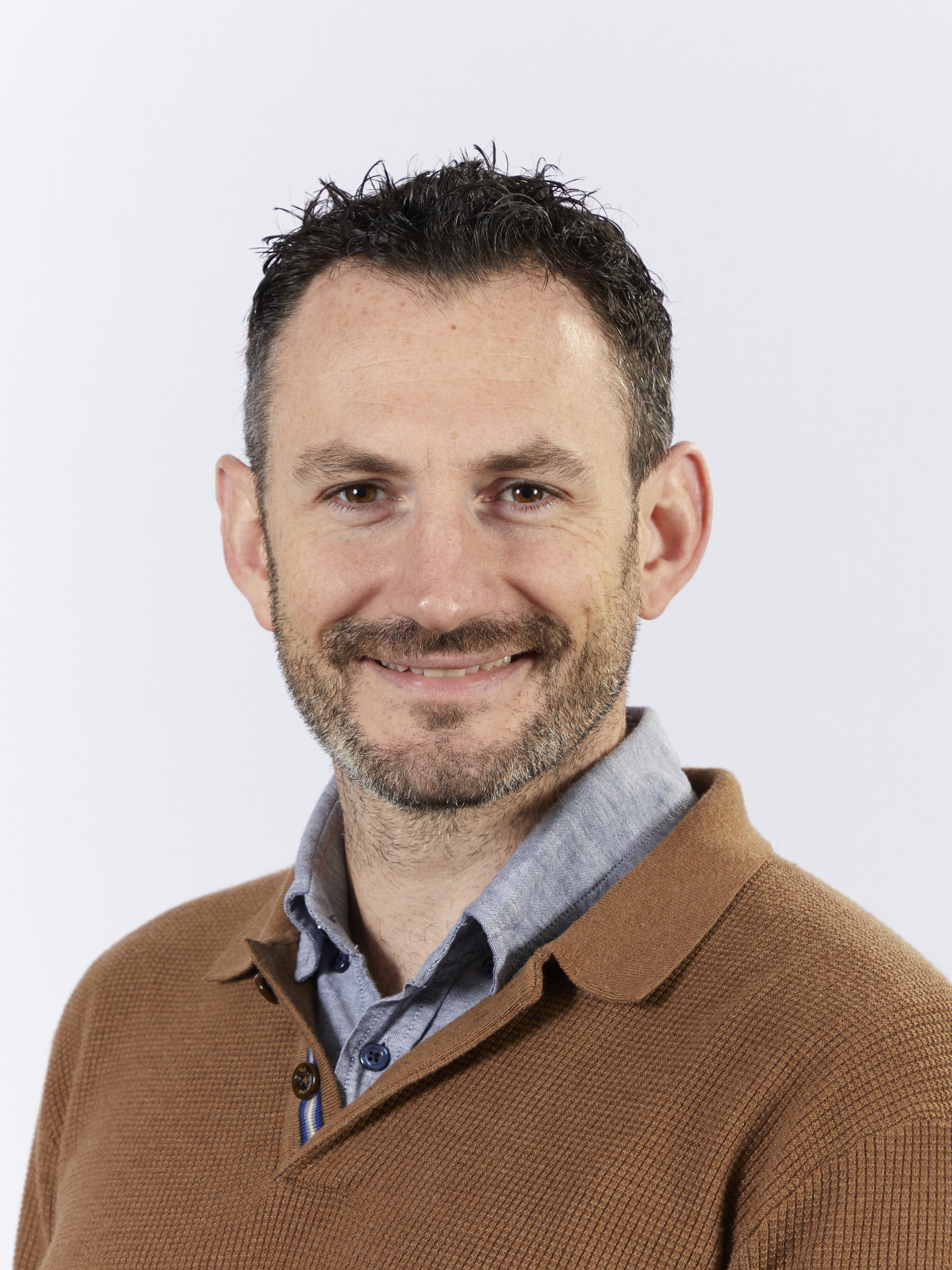 Jesse Meek
Board member
Jesse has a 20-year housing background in asset management and property services. Currently the Executive Director, Asset Strategy and Sustainability, at Settle Group, he is also qualified with Batchelors and Masters degrees in Construction and Real Estate and an associate Honorary Fellow at the University College of Estate Management.
With a focus on our built environment, he is interested in how we address the issue of sustaining assets now, and in the longer term, in order for customers to live well in the place they call home.
Rachel Crownshaw
Board Member
Rachel is a customer services and business transformation professional, having led large-scale service improvement within both public and private sectors. As a champion for the customer, she joined the social housing sector to positively influence the services social landlords offer to customers and communities, having previously worked in utilities, retail, and financial services.
As Executive Director of Operations for GreenSquareAccord, Rachel is responsible for most of our customer-facing services, including our contact centre, repairs and maintenance, customer insight and complaints, our central and locality-based housing and tenancy management services and GSA's community involvement and investment initiatives. Rachel is also a non-executive Board member at Magna Housing in Dorset.
A strong advocate of working in partnership with customers and other customer service organisations, Rachel actively seeks opportunities to learn and improve how we serve our customers and their communities.
Nigel Perryman
Board Member
A qualified accountant with over 40 years' experience, Nigel has worked as both borrower and lender in the social housing sector, and before that in two commercial property development companies. His social housing experience was gained in three Housing Associations (Care, Traditional and LSVT) working in finance and treasury before moving to The Housing Finance Corporation (THFC). At THFC he travelled throughout the UK lending £2bn of bond finance and European Investment Bank funding to housing associations. More recently, Nigel has undertaken a number of Non-Executive Director roles with a Treasury focus and various consultancy assignments, with a bias towards training Board members in housing association finance matters.
Jonathan Cowie
Board member
As a service professional, Jonathan has led transformational change in the international telecoms, utilities and housing sectors. Before joining VIVID, Jonathan was COO at Sovereign Housing, Chief Executive at City West Homes and is currently a non-executive director for the Institute of Customer Service. In his role at VIVID, Jonathan leads all customer-facing services including customer service, repairs and assets, neighbourhoods, community investment and service transformation. Passionate about how organisations can ensure customers are at the heart of decision making, as requirements continue to evolve and change - Jonathan is a regular speaker on supporting the raising of service standards across the UK.
John Skivington
Board member
John is a business leader with 24 years board level experience in the built environment and community sectors with a range of private, public and voluntary organisations. In the early stages of his career John held marketing, business development and customer service roles with multi-disciplinary contractor Balfour Beatty, multinational building materials conglomerate Lafarge, and a steel frame manufacturer now owned by Kingspan.
For most of the last twenty years, John worked as Group Director for not-for-profit public procurement organisation LHC, supporting social landlords and public sector building owners to deliver their asset management programmes. In 2022 John exchanged his single full-time job to spend more time and energy across the wider building and community sectors, with a keen interest in improving productivity and diversity in the built environment.
In addition to his role at Magna, John is a Non-Executive Director of Greenoak Housing Association and a Trustee of Surrey Community Action.
Lara Martini
Board member
Lara brings over 25 years of experience in business strategy, go-to-market, and organizational transformation, having been in international leadership roles in large tech companies Salesforce and Microsoft. Among others, she led a 50M USD business unit, international channel development, and employee enablement across Europe.
She is currently a freelance advisor and fractional executive and is also a Non-Executive Director at Thomas Telford Ltd, the trading arm of the Institution for Civil Engineers, and at AQA Education, the exam board. Lara is passionate about social inclusion and environmental sustainability and has many years of volunteer experience as a mentor, supporting social entrepreneurship, and coordinating community volunteering. She also manages a small ancient woodland for conservation in the Chilterns AONB.
She holds an MBA from the University of North Carolina at Chapel Hill, and qualifications in business model innovation, sustainable finance, and from the Cambridge Institute for Sustainability Leadership.
James Ballantyne
Board member
James is a Housing Professional based in Somerset, in the Southwest of England, who specialises in projects and business design. James currently works for Legal & General Affordable Homes as Process Design Lead and has worked for a number of housing providers in London and the Southwest of England. A firm believer in the power the housing sector has to support and grow communities across the country, James champions good housing quality and innovation in housing delivery.
James is also chair of the Chartered Institute of Housings (CIH) young professionals board – CIH Futures. CIH Futures campaigns for the views of young professionals and supports the CIH in delivering for colleagues across the sector who wish to pursue a career in Housing, as well as challenging the sector on key topics and new ideas.
Sandra Quinn
Board member
Sandra brings a combination of experience from government, technology and digital businesses. She is a former regulator at the Financial Services Authority and the Investment Management Regulatory Organisation (IMRO). She set up the National Fraud Authority, leading work on criminal justice and victim protection.
As a Risk and Compliance Director for Lloyds Bank, Sandra developed and put in place new ways to manage risk. More recently, she has been Acting Head of Compliance at Lloyd's of London. She has also worked as a board advisor and consultant for businesses in a range of sectors, including financial services, technology, hospitality and retail.
Sandra is passionate about people-focused businesses, fairness, good customer experience and making this work in practice.

Committees
The Board delegates some of its work to committees. There are committees dealing with risk and audit, membership and remuneration, and supply and investment. There is also a chairs' committee, comprising the chair of the board and the committee chairs, and a treasury panel. Each has terms of reference and reports to the Board by means of its minutes and reports from its committee/panel chair. Membership of the committees and panel is agreed by the Board and is shown below.
Governance and Remuneration Committee
Interim Chair: Rachel Crownshaw.
Members: Suzanne Rastrick, Christine Turner, Lara Martini and James Ballantyne.
Risk and Audit Committee
Chair: Suzanne Rastrick.
Members: Nigel Perrymann, Jonathan Cowie, Mark Ripley (independent member), Adesola Osuji (independent member) and Sandra Quinn.
Asset Investment Committee
Chair: Alistair Auty.
Members: Chris Hartiss (independent member), Robin Roberts (independent member), John Skivington and Jesse Meek.

Shareholders
We currently have 15 shareholders. Of these, 5 (29%) are Magna customers.
Shareholders attend Magna's annual general meetings and any special general meetings. The functions of annual general meetings include receiving the annual report, appointing the external auditor, and electing or re-electing board members.
In accordance with Magna's Rules and our membership policy, board members (except the Chief Executive) automatically become shareholders when they are appointed as board members. Members cease to be a shareholder when their board membership ends.
Except for new board members, Magna does not seek new shareholding members.