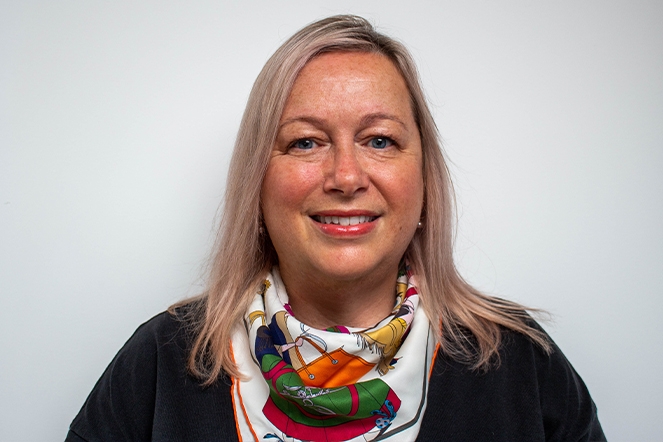 Selina White
Chief Executive
Selina joined Magna in 2018 and is responsible for the smooth running of the overall business. She was previously group finance director at Knightstone Housing Association. Selina spent the first 20 years of her career in accountancy and finance director roles before moving through various senior finance roles with Orbit (also a housing association) and BNP Paribas bank.

Paul Satchwell
Deputy Chief Executive and Finance Director
Paul joined Magna in April 2022. He is a Chartered Accountant and senior housing leader with 12 years' experience in the sector.
Prior to joining Magna, Paul was Executive Director at Northampton Partnership Homes (NPH), with strategic responsibility for Finance, Asset Management and Development, Housing Management and Property and Compliance. Paul sat on the Board at NPH and was the senior management lead for Audit and Risk and Finance Committees. Prior to this, he was Finance Director at Orbit Group and sat on the Board of Orbit Homes.
He brings a wealth of knowledge and experience with him.

Paul Read
Director of Sustainability and Investment
Paul joined Magna in 2017 to restart our ambitions to provide new affordable homes to rent and buy. In addition to Paul's role at Magna he is supported by the organisation in his Dorset LEP Board position and as Chair of the Constructing Excellence South West Construction Clients Group. Having worked on the front line of housing management, for house builders and construction companies focused on both new build and repairs and maintenance into the housing sector. These insights have enabled Magna to realise the business case to expanding our routes into delivering homes by using both the best in traditional construction alongside our new capability that sees us now manufacturing consistently high quality homes to ever higher environmental standards.

Ami Davis
Strategic Organisational Capability Director
Ami joined Magna in 2021 and is responsible for the functions who are building the organisational capabilities that will enable us to deliver our strategy and mission. Ami has previously worked for the National Trust, Sky and Rolls-Royce in a range of people transformation roles, shaping cultures and creating great places to work. Ami is also the Chair of Andrews Charitable Trust, tackling the cycle of deprivation and multiple disadvantage, through a property lens, exploring approaches which address the links between housing and poverty.

Joanne Martin
Director of Customer Operations
Joanne joined Magna in January 2022, bringing a wealth of experience from within and outside of the housing sector. Joanne leads on all customer facing activities and holds responsibility for the strategic priorities relating to customer experience. Joanne is passionate about creating great places to live, providing excellent services, and using technology to create a holistic approach to housing.

Christine Boland
Head of Customer and Community Support
Christine joined Magna in 2002. Christine is responsible for the management of our rented and leasehold homes and our ASB service as well as our income management and lettings services. Christine brings a broad range of housing experience to Magna in homelessness, environmental health and public and private sector regeneration. Before joining Magna, Christine served on the board of a local housing association and has gained customer service experience in both retail and the public sector.

Suzanne Muncaster
Head of People
Suzanne joined Magna in 2013 and was appointed head of HR in 2014. Suzanne has worked in the HR field since 2002, gaining experience in a wide range of companies and sectors before joining the housing world with Magna. Magna seems the perfect fit for Suzanne as outside of work she loves renovation and all things houses.

Paul Land
Head of Asset Development
Paul has over forty years in the construction Industry from civils, contracting, repairs & maintenance to housebuilding. He has experience from the bottom to the top of the "ladder", and is a construction professional with a life-long fascination for all things in the built environment. His philosophy is never be surprised, always ask, work collaboratively to achieve the desired outcome and share the learning experience for our future.

Ian White
Head of Finance
Joining Magna in April 2019, Ian, a qualified accountant, has held senior finance positions in both the commercial and public sectors. Ian has spent 14 of the past 16 years inside the housing sector. Outside of work Ian also commits time to the local community, working on the committee at Bournemouth Athletic Club and as a race director for a 10 mile running event.

Ian Wright
Head of IT
Ian joined Magna in November 2019. He started working in IT for Housing in 2014 after a 20+ year career leading a national IT team within the financial services industry. His experience covers migrating systems and services to the Cloud, Cyber security and Disaster Recovery, as well as implementing Data Governance structures. He also has extensive experience of mergers and acquisitions, most recently leading the combined IT Teams through the merger which formed LiveWest.

Alice Bagg
Head of Customer Experience & Home Services
Alice Joined Magna in June 2021 and is the Head of Customer Experience and Home Services. She has a background in IT service delivery, and has previously built and lead a customer service team for a well-known retail brand. Alice is customer obsessed and has a wealth of knowledge in improving customer journeys and increasing customer satisfaction. She heads up many of the operational areas within Magna, looking after response repairs, the customer contact centre, estates services and Customer Involvement, and as part of our brilliant basics strategy, she will work with every department across Magna to ensure we are putting customers at the heart of everything we do.

Stephanie Lloyd-Foxe
Head of Building Safety & Compliance
Stephanie Lloyd-Foxe is Head of Building Safety and Compliance at Magna Housing where she has established a new team, systems and processes to respond to the challenges of the new building safety regime, championing a safety culture.
Stephanie is also an Executive Director of the National Housing Maintenance Forum, an enterprise advisor working within the Dorset Careers and Enterprise Network advising on skills for future employment, a member of the Proptech Innovation Network (PIN) advisory board and is an advocate for innovation and the adoption of new technologies in the sector.
Stephanie has over 20 years' experience working in construction and housing in a variety of senior technical roles.
Roy Whiteman
Strategic Programmes Manager
Roy joined Magna in October 2020 from Specsavers where he was responsible for running the facilities and properties team, including modernising the business approach to the workplace and how to link people, technology and workspace to provide a productive and great place to work. Over the last 30 plus years Roy has worked within housing, financial services and the pharma/healthcare sectors delivering facilities services, project management, risk management and procurement services. At Magna Roy will help us shape our strategic programme and our delivery methods to build our capability to deliver our brilliant basics projects.

Leroy Bunbury
Head of Governance, Legal and Risk
Leroy Bunbury joined Magna in September as Head of Governance, Legal and Risk.
Max Scrymgeour
Head of Procurement
Max joined Magna in November 2022 in the new role of Head of Procurement. Max has worked in both public and private sectors previously, including a housing association in Bournemouth. Max has worked in procurement for ten years and has experience in category management, contract and supplier management and procurement transformation. Max will help Magna to achieve value for money in the procurement of goods and services.

Carolyn Bill
Head of Asset Investment
In a newly created role for Magna, Carolyn joined us January 2023 and will work alongside our Leadership Team to consider and recommend how we will invest £800m over our 30-year business plan.
Carolyn brings extensive experience as a strategic leader across the public and charity sectors, most recently as Assistant Director of Operations at the RSPCA, having also held senior roles at the RNLI, Public Health England and the NHS.
Her role will include delivering our capital programme of planned, cyclical and retrofit works. Carolyn will make recommendations on all aspects of our Supply and Investment strategy through the full life cycle of the homes we build and manage.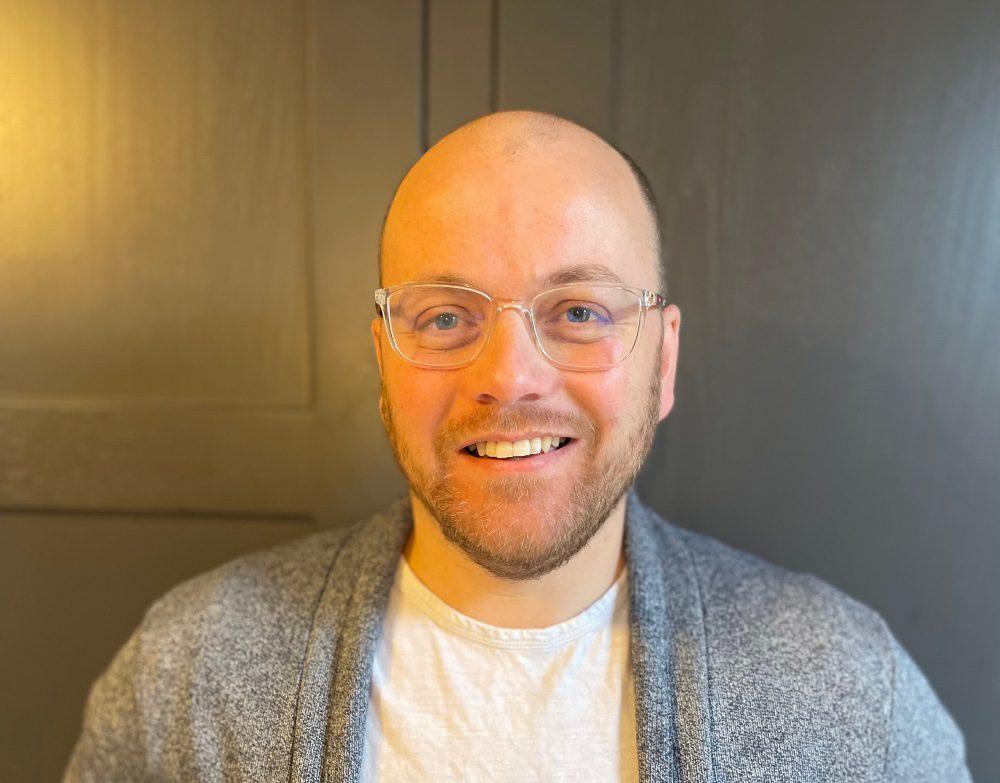 Oliver Goldring
Head of Digital
Oliver joined Magna in March 2023, from digital marketing agency Mediaworks where he served as the managing partner of its Manchester division, leading its teams and strategy across the north-west of England. Prior to Mediaworks, he served as Communications and Marketing Director and part of the senior leadership team at 9,000-home housing association Trafford Trust, having previously ran his own independent consultancy for over six years.
In a newly created role for Magna, Oliver will be the strategic lead for developing its digital roadmap and brand, including customer- and colleague-facing digital products and services, communications, marketing, and insights.

Would you like to contact the Leadership Team? Get in touch below.