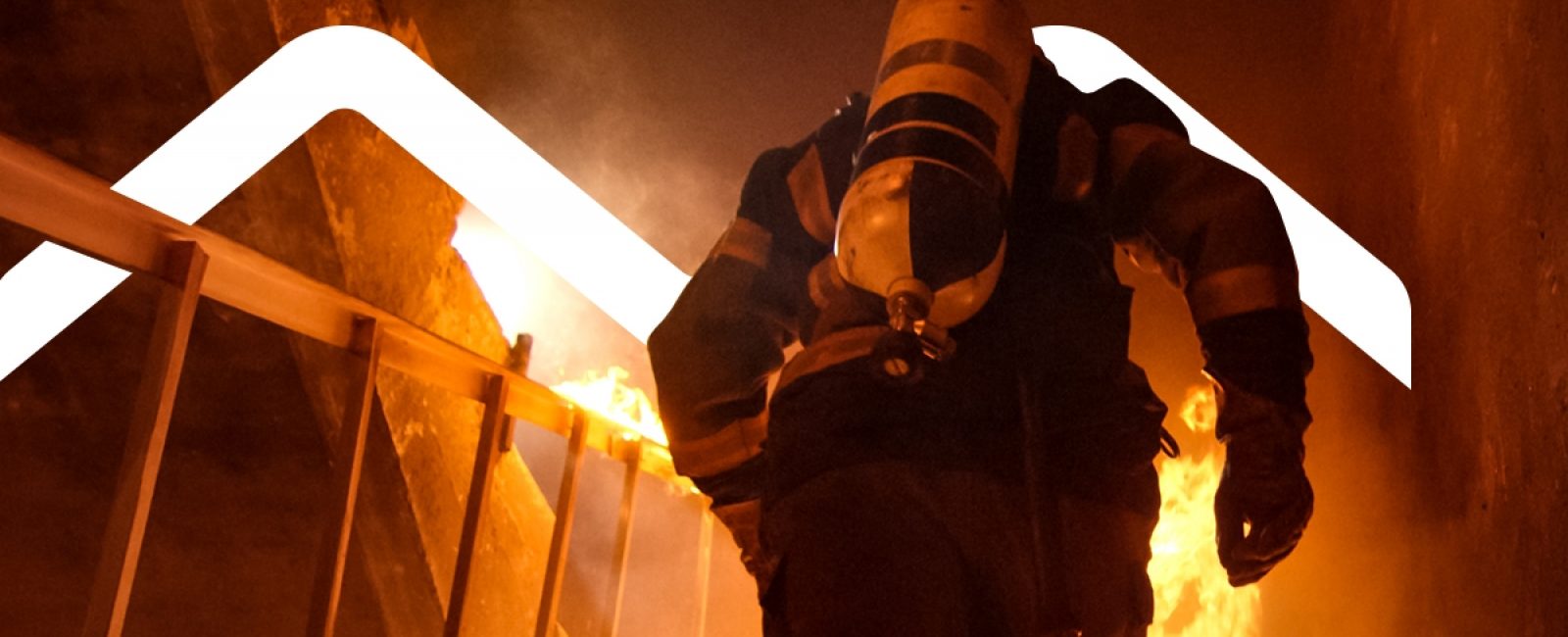 Fire safety
Fire is one of the biggest risks to you in your home. To reduce the likelihood of this happening we:
Service your boiler once a year
Test the electrical installation in your home - sockets, wiring and the fuseboard. Find out more about electrical testing here.
Install smoke detectors in your home
If you live in a block of flats, we also:
Carry out regular fire risk assessments
Test fire alarm systems on a weekly basis
Carry out monthly health and safety checks.
Fire safety in communal areas

It's really important that communal areas, hallways, corridors and landings are kept clear. This is to prevent fires from starting in the first place and to ensure you can get out safely in the event of a fire.
The stairways are the escape routes and must be kept completely clear. Fire doors must be kept closed, not propped open.
We have fire safety notices displayed on the communal noticeboards that tell you what is allowed in communal areas and what is not allowed. We maintain these areas weekly but please contact us to report any piles of rubbish or other items to us so we can take action.
Fire doors
There are specific laws that apply to fire safety in blocks of flats, which are in place to keep you safe, including ensuring that the entrance door to your flat is a fire door. It's really important that you report any damage or repairs that are needed as soon as possible, and that you don't alter the door by:
Removing door closers
Installing letterboxes, cat flaps or spy holes.

These alterations can affect the integrity of the door, which would mean it wouldn't be effective at preventing the spread of fire through the building.
It's also really important that all our customers in rented homes, that have a fire door into their home, report any repairs that need carrying out to it. The fire door is an essential part of the passive fire protection of buildings and enables people to leave the building safely and prevent the fire from spreading.

Below is a four-step check for any fire doors in your property:
Check the gaps – check the gaps around the top and sides of the door are consistently less than 4mm when closed. You can use a £1 coin to give a feel for scale, this is about 3mm thick. The gap under the door can be slightly larger (up to 8mm is not uncommon), but it does depend on the door – as a rule of thumb, if you can see light under the door, the gap is likely to be too big. If the gaps are too big smoke and fire could travel through the cracks. It's good news if the door fits the frame and it's not damaged. If not, report it.
Check the seals – are there any seals around the door or frame, and are they intact with no sign of damage? These seals are usually vital to the fire door's performance, expanding if in contact with heat to ensure fire (and in some cases smoke) can't move through the cracks. If not, report it – the door may not be properly maintained and in the intensity of a fire may not protect you long enough.
Check the hinges – are the hinges firmly fixed (three or more of them), with no missing or broken screws? If you see problems, report it - in the intensity of a fire, it may not perform and hold back the flames for long enough.
Check the door closes properly – open the door about halfway, let go and allow it to close by itself. Does it close firmly onto the latch without sticking on the floor or the frame? If not, report it. A fire door only works when it's closed. A fire door is completely useless if it's wedged open or can't close fully.
If you are a leaseholder, does your front and back door meet with fire regulations? If not, you could be in breach of your lease as well as putting your friends, family and neighbours at risk.
Your front and back doors should have a fire resistance of at least 30 minutes with a smoke seal fitted. This would allow you more time to escape a building and help to reduce the time a fire takes to spread.
Any standard Pet Flap in a fire door will not meet fire regulations. To maintain the integrity of fire doors in apartment blocks and houses, specially designed pet flaps are required. See the link for details: https://hspfireprotection.co.uk/fire-door-components/2325-envirograf-fire-proof-cat-flap-protector.html
What to do in an emergency (flats)
If there is a fire is in your block of flats there are two different actions you might take: stay where you are or evacuate the block with other residents.
If you evacuate (get out) please shut doors behind you if possible (to stop the spread of fire) and then call the fire service once you are out of the building.
There are notices in each block to tell you what we advise you to do for the building you live in. Please call the home ownership team IMMEDIATELY on 01305 216153 if you are not sure what to do if there is a fire where you live.
Mobility scooters
You must not store or charge your scooter in communal areas of the building where you live. ?If you have a mobility scooter, you must use a dedicated charging point within a room fitted with smoke detection and 30 minutes of fire resistance. This short video shows what can happen if your scooter catches fire whilst charging.
How you can help keep your home safe from fire

We do our best to keep your homes safe from fire – but we need your help.

Never leave candles or cooking unattended.
Make sure cigarettes are properly extinguished.
Test your smoke alarms weekly and replace the batteries when necessary.
If you don't have a smoke alarm contact us
Make sure you know what to do if you do have a fire. Have an escape route planned.
Keep your escape routes clear
If there is anything that might prevent you escaping, please contact us for advice.
Any further advice
If your fire alarm / smoke detectors sound, get everyone out of the property. Close the doors (to stop the spread of fire) and call the fire service.
If you are worried about getting out of your property in time (for example, if you have mobility problems) please contact us. You can also call us if you are concerned about a vulnerable neighbour.
If you keep medical oxygen in your home, please let us know.
Free fire safety advice and leaflets
The fire service offers free 'safe and well' visits. If you would like them to visit your home, contact Dorset and Wiltshire Fire and Rescue Service on 0800 038 2323 or book online at https://www.dwfire.org.uk/safety/safe-and-well-visits/.
There's also lots of useful information and leaflets to provide further advice at https://firekills.campaign.gov.uk.
Any other concerns?
We take the risk of fire very seriously. If you have any concerns at all about fire safety in your home, please contact us.
Have you checked your smoke alarms?
Smoke alarms save lives, but only when they are working properly.