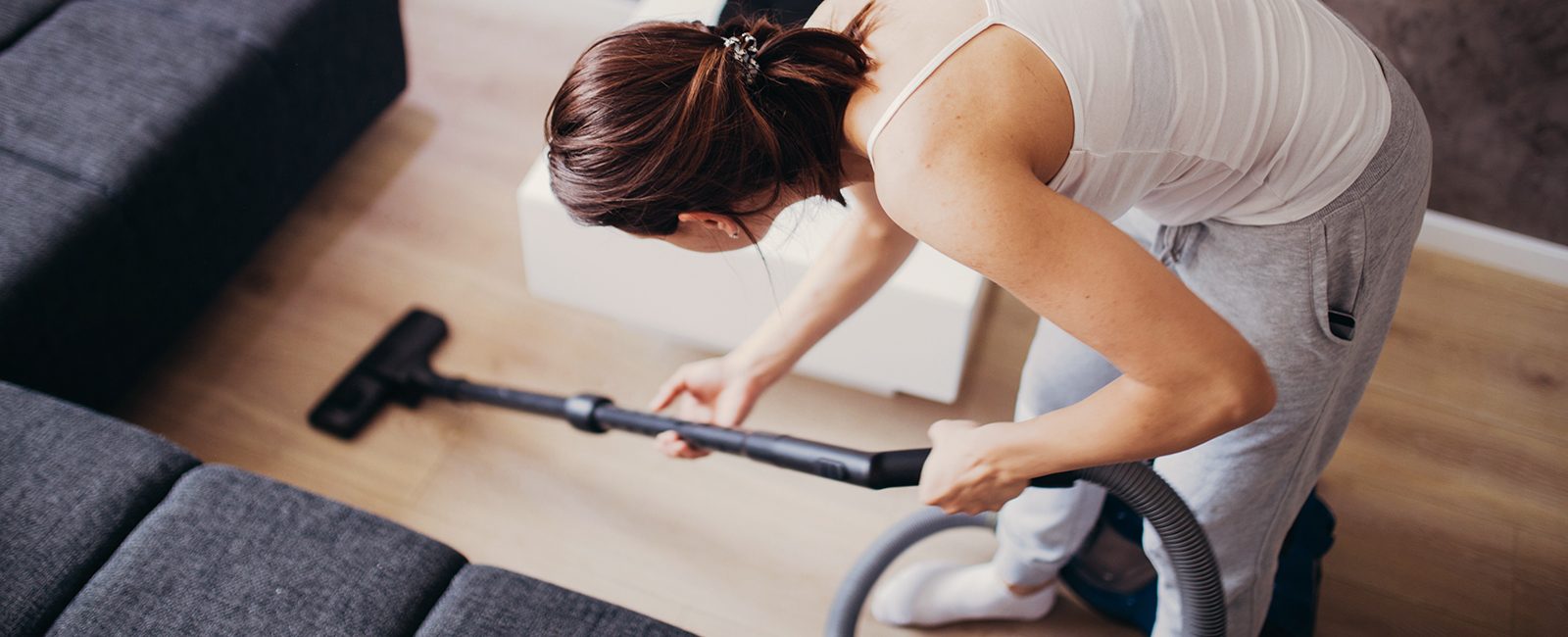 In and around your home
This is a guide to some of the issues that can cause problems for you, other tenants and residents in and around your home.
It explains what you need to do and what we will do, to ensure that you live in a safe and healthy environment.
Aids and adaptations
If you or a member of your household has a disability it may be possible to adapt your home to help you live independently at home for as long as possible.
We will carry out minor aids and adaptation work, typically up to £1,000.
If the adaptation required is above the value of £1,000.00, we will assist you in obtaining an assessment through the local authorities occupational therapy service, and support you in making an application for a Disabled Facilities Grant (DFG).
Cleaning services
We clean some communal areas, such as windows, hallways and communal rooms, as well as some other areas in sheltered or supported housing schemes.
Condensation
Moisture is in the air, even if you cannot see it. When the air cools or comes into contact with a cold surface such as a glass window, tiny droplets of water appear. This is condensation.
Condensation occurs typically in cold weather, whether it is raining or not. Mould is often a sign of condensation.
Condensation does not leave a tide mark which you will normally find with other damp problems.
Refer to the 'condensation and mould' section for more information.
Fire
If you discover a fire in your home:
Leave straight away closing all doors behind you. This will slow down the spread of fire and smoke.
Do not try to put the fire out unless you are sure that you can do so quickly and safely.
Tell everyone who is at home and get them to leave the property immediately.
Dial 999 and ask for the fire service, giving the phone number you are calling from. Give your name and address and say where the fire is. Wait until the address has been repeated back to you.
Do not use lifts.
Prevent fires:
Never leaving cooking unattended
Maintain electrical goods and use correctly
Dispose of cigarette ends carefully
Keep lighters and matches out of the sight and reach of children.
Remember these points:
Before you go to bed or go out close as many doors as possible. This will help prevent fire and smoke spreading
Fires in the kitchen are very common. Think about buying a fire blanket to help you control burning cooking oil or other kitchen fires
Never throw water on burning oil or electrical equipment
Do not obstruct passageways and hall ways in your home, especially with anything that might cause a fire
The fire service and all emergency services need a clear route to properties to deal with fire. Help them by parking properly and keeping access roads clear.
If you live in a flat or maisonette:
Make sure you read and understand the information given to you when you signed your tenancy and/or in the communal areas of the building about what to do if a fire breaks out
Don't use a balcony to escape from the fire.
It will normally be safe for you to stay in your own flat. Open a window if you need fresh air, stay by the window where you may been seen. But if your own flat becomes affected by smoke leave at once closing windows and doors behind you.
If you have to leave the building always use the staircase and never use the lift.
If you have to move through smoke keep as close to the floor as you can, where the air is fresher.
Flats or maisonettes
Noise can be a serious problem, particularly if you live in a flat or maisonette. Please be sensitive to others living nearby and be tolerant of people's different lifestyles.
Please ensure that you keep passageways and stairs clean and free from obstruction. You must not leave any belongings in the corridors, staircases, balconies, areas under the stairs or lifts or allow those living with or visiting you to do so. You must not leave or store any personal mobility vehicles, other vehicles, prams, furniture or other items in a shared area.
This is an important part of our fire safety arrangements and we will remove items left in communal areas.
Unless we provide a cleaning service, you must keep clean any stairs, doorway, balcony or corridor outside your home.
You must not throw anything from any windows or balconies.
You must obtain our written permission before laying any laminate or wooden flooring.

Gardens
If you have a garden, you must keep it tidy and in good condition by cutting the lawn, pruning trees and trimming the hedges to a reasonable standard.
If you share a garden, please help us and your neighbours to keep the garden and other shared areas clean and tidy by clearing up after yourself when you use these areas.
Gas safety
We will carry out a gas safety check each year on every property that has a gas appliance or service pipe that belongs to us. We carry out these checks to help you keep safe in and around your home and to comply with the law. In return we ask you to give us access to your home when we need to.
If you do not give us access that will waste our time and money and could put you and your family at risk. We will take legal action to gain access and recover costs from you.
If you smell gas:
Turn off the supply at the meter if safe to do so
Do not use matches or naked flames
Do not turn electrical switches on or off
Open doors or windows
Check the appliance to see if the gas has been left switched on
Do not smoke
Call National Gas Emergency help line on 0800 111 999.
Grounds maintenance
We only maintain lawns, hedges, trees and drying areas on communal land owned by us.
Health and safety in your home
Each year, more people are killed or injured by accidents in the home, than any other type of accident. Here is a checklist to help you avoid some of the more common risks:
Keep floors and floor-coverings in good condition
Replace used light bulbs at once
Keep stairs well lit
Use non-slip polishes and non-slip mats
Do not put mirrors above fires
Keep children away from cookers and turn pan handles away from the front of the cooker
Keep all medicines and cleaning materials out of children's reach
Keep children away from electrical sockets and use safety covers on sockets if you are not using them
Do not leave matches or lighters around if there are young children about
Make sure that plugs are wired correctly and that the correct fuses are fitted and working
Avoid long flexes and replace worn flexes immediately
Do not have too many items plugged into one socket
In children's upstairs bedrooms, try not to put beds under the window and ensure that young children cannot open windows, by using the locks (if provided) or by fitting your own
Do not mix toilet cleaners and bleaches as this can cause harmful gasses
Install smoke and carbon monoxide detectors; if we have not already done so, we will provide a smoke detector and carbon monoxide detector if you contact us.
Signs that carbon monoxide may be present include:
Gas flames that normally burn blue, burn orange or yellow instead

Sooty stains appear on or above appliances, regardless of the fuel being burnt
Coal or wood fires burn slowly or go out
The fire is difficult to light
The chimney or flue is blocked – watch out for smoke in the room
You develop the following unexplained symptoms: tiredness, drowsiness, headaches, dizziness, chest pains and nausea
Inspections
We carry out regular estate inspections to ensure your neighbourhood is maintained to a suitable standard.
Insurance
We have comprehensive insurance to cover the structure of our properties. You are strongly advised to insure the contents of your home.
Lofts
Loft spaces are not designed for storage purposes. Any articles you store in your loft are at your own risk. If we need to get access to your loft for maintenance work you may be asked to remove any items you have stored there.
Mould
Mould will occur in damp conditions. If you treat the mould in your home and deal with the cause of the problem, the condensation and mould should not reappear.
For more information, please refer to the 'condensation and mould' section.
Pests and vermin
You should contact your local council's environmental department for advice if you have any problems with pests or vermin.
Pets
Although a pet can be a great comfort, it can also be a nuisance to neighbours.
No pet or animal may be kept without first obtaining our written permission. We will not unreasonably withhold permission to keep a pet or animal and will give a reason for our decision not to allow permission. Our permission may include a limit on the number of pets or animals which may be kept.
For more information, please refer to the 'promoting responsible pet ownership' section.
Repairs
Information about how to report repairs, and who is responsible for repairs, can be found in the 'reporting repairs' section.

Help and advice
If you have any questions, need help understanding this leaflet or would like it in another format, for example in large print or on audio CD, contact us.
Rubbish
It is your responsibility to dispose of your household rubbish properly. You must either use the communal bins provided or ensure that you put your rubbish out on the day of collection. If you have large or bulky items to dispose of, please contact your local council. Please do not allow rubbish to become scattered around or cause a nuisance in any way.
Satellite dishes and television aerials
Most blocks of flats have a communal television aerial, for which we are responsible. We will only allow two satellite dishes per block of flats. Permission must be given by us before any aerials or satellite dishes are erected on our property. In some areas you may need planning permission to erect an aerial or satellite dish.
Servicing
We service all gas and oil central heating systems, solid fuel appliances and open fires once a year. We also carry out an annual chimney sweep. All fire equipment, such as fire alarms and emergency lighting in the communal areas are checked on a regular basis. These systems are covered by the service charge.
It is important that you allow access for servicing to be carried out.
Some of our flats have door entry systems which provide extra security for our tenants. These systems are covered by a service charge.